Donate
Online Tour

Meet The Guide

Speaking Events

Discover the Land of Israel with Hanoch Young and Kol Yehuda. People don't decide to 'visit' Israel - they are 'CALLED' to visit Israel...I want to help everyone have the kind of Israel experience that will change their lives. 

Kol Yehuda - Hanoch's Israel is exactly that: 'a voice from Judah,' a way for you to see Israel through my eyes, and begin to know Israel, as I do. Let me help you learn about Israel and make your visit the experience of a lifetime!

​

​

​

​

​

​​

​

​
​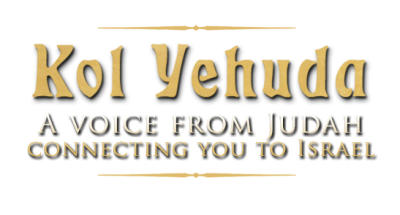 October 22 - November 3, 2017

SOLD OUT


​October 7 - October 19, 2018

Tour Guide: Hanoch Young
Tour Co-Host: Mikell Clayton


EXPERIENCE LIFE IN THE LAND:
One of the unique things that tour participants will experience is visiting several Jewish communities located in Judea and Samaria and meeting the owners of the vineyards as well as many other Israelis whose daily life is a fight to hold to the Biblical promises of The Land. 

An added bonus will be staying two nights at Biblical Tamar Park, an ancient Jewish city south of the Dead Sea. Staying in the Park will provide an opportunity to experience how people from the times of Abraham, Moses, Solomon, and the Prophets lived in the desert wilderness. Many of the ancients actually visited Tamar and drank from the oasis waters.
Click the link below to signup and register:

Sign Up Now!


​For more information 
CLICK HERE!